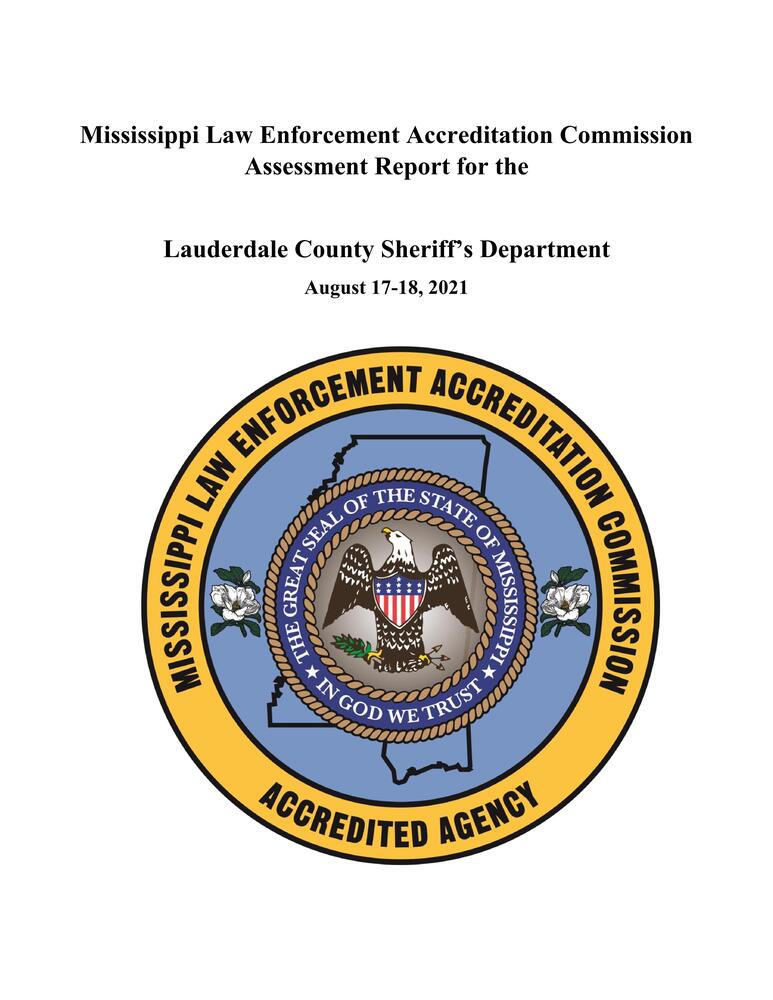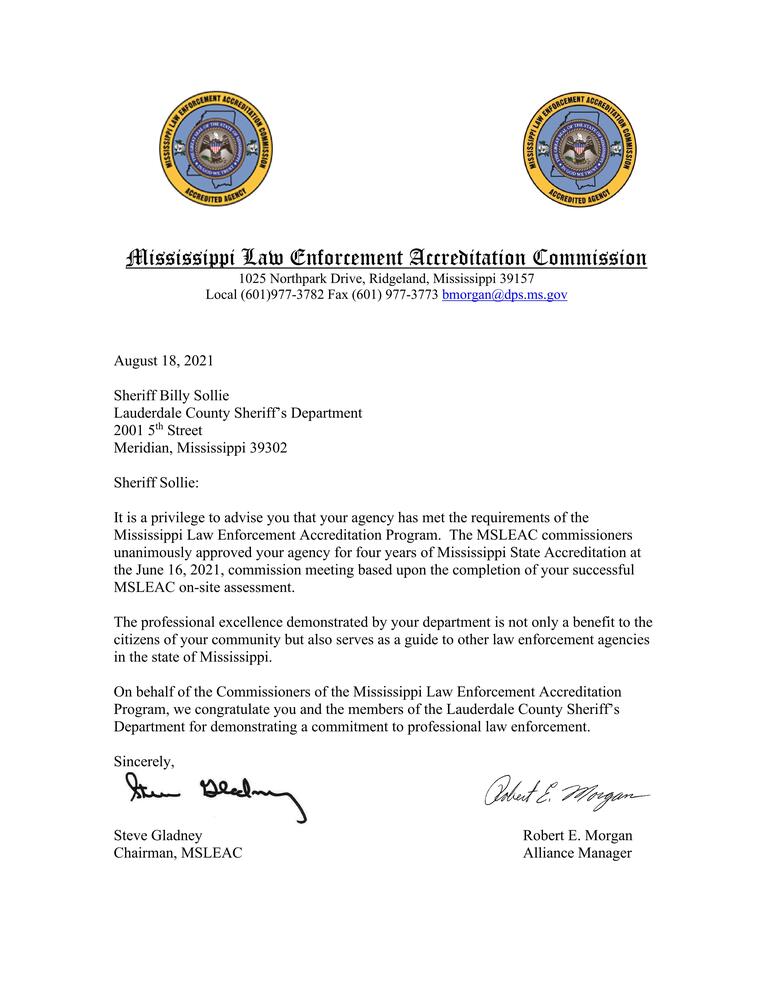 It is a privilege to serve as the Sheriff of Lauderdale County. I am honored to lead a team of dedicated, professional Deputies, Detention Officers and Administrative Staff who work daily to protect and serve the place we call home. We take great pride in serving our community where neighbors help neighbors, and where we rely on each other to uphold the principles of goodness and respect for others.
It is with great pride that I am announcing, yet again, the Lauderdale County Sheriff's Office successful completion of our on-site assessment. We have met the requirements set forth by the Mississippi Law Enforcement Accreditation Commission and will continue serving our community as an accredited agency.
We appreciate the support of the residents of Lauderdale County and your efforts to assist the Sheriff's Office. Community policing and accountability is key to helping the Sheriff's Office maintain safety and protection for all County residents.
Again, I am honored to serve as your Sheriff and appreciate your support.