Cashier's Check SCAM!
05/04/2023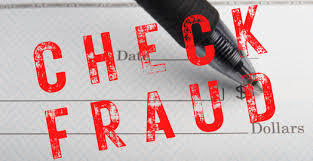 SCAM!!! COUNTERFEIT CASHIER'S CHECKS
DO NOT take Cashier's Checks for any merchandise you have sold on marketplace sites where the individual comes to your home or meets you to pick up the item(s)! Go to the bank and get the cashier's or personal check verified first! The counterfeit cashier's checks are being used in Lauderdale, Clarke, and various surrounding counties. These cashier's checks are for a large amount of money and are used typically for vehicles, lawn care item...
See more